Overview of NovaStor DataCenter
Simple, Reliable Network Backup for Windows and Linux
NovaStor DataCenter provides a direct, no-nonsense UI that powers one of the fastest, most scalable Windows and Linux network backup software solutions available. DataCenter offers local and offsite, vendor-neutral backup with unified central management for virtual and physical machines and … it won't break the bank!
FREE Gift with Purchase:

4TB Buffalo NAS Device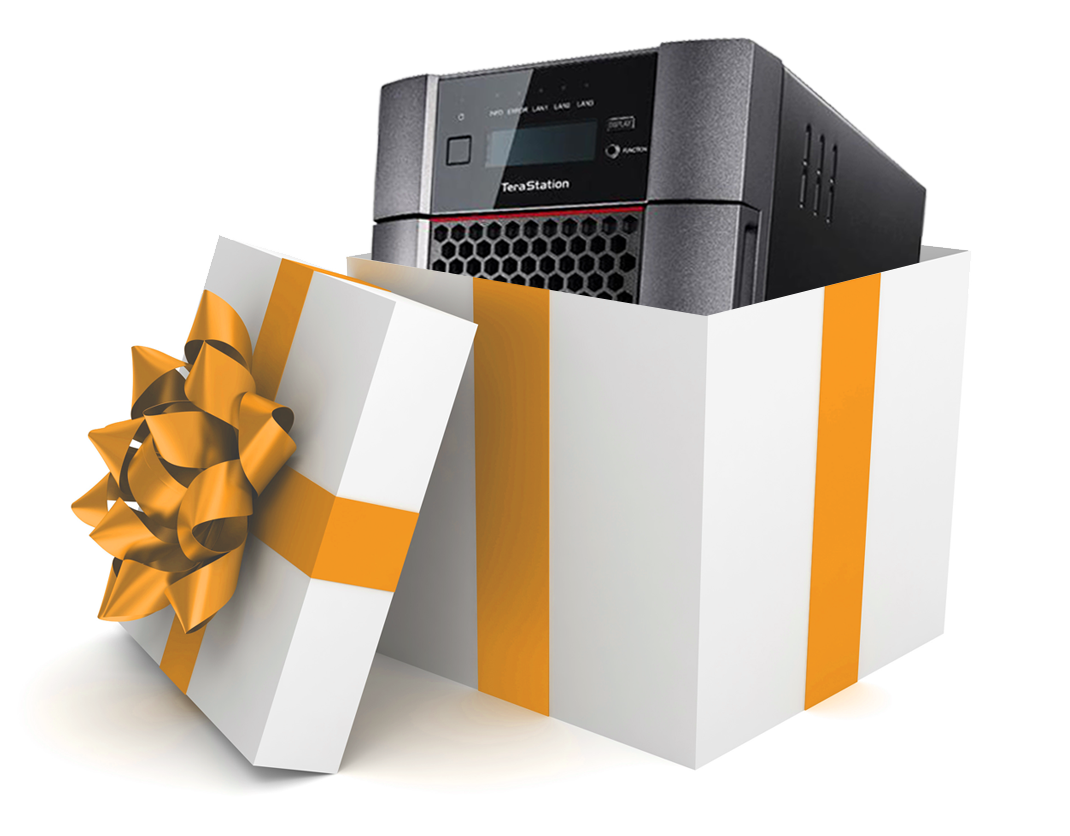 For a limited time, all new purchases now through the holiday season will receive a FREE Buffalo TeraStation 5210 4TB NAS Device.

Request a quote now to get pricing on NovaStor DataCenter and take advantage of our holiday giveaway.

Questions? Call us today to learn about our network backup software.
Call 805-409-3139
Core Features
---
Centralized backup of networked data
Physical and virtual backups
VMware and Hyper-V single file restore
Unified image backup server
Disaster recovery with universal restore
Bare metal recovery for Linux (ReaR)
Failover media pools
Logical cloning
Granular Restore for SQL and Exchange
Multistreaming and parallel backups
Redundant meta data management
Fault tolerance architecture
All-inclusive licensing model
Free installation, setup and support
Key Supported Environments
---
Windows and Linux
Hyper-V and VMware
Applications and databases
All common media storage
Tape libraries and autoloaders
Dynamic tape drive sharing
Backup-to-Disk, Disk-to-Disk-to-Tape, Virtual Tape Library
Multi-tenancy management
Restores from alternate device
Clusters for less downtime
Local and offsite cloud backup
Having a backup solution that includes all features and options and support you need from the beginning eliminates headaches in the end. Please contact us if you have any questions.
Testimonials
---
"
We've really been impressed by the multiplexing technology, which has essentially cut our backup times in half. It's been much faster than Netvault, and the DataCenter solution feels more developed for tape. The local technical support has also been fantastic, any time I have a question the response has generally been 20 minutes or less."

Chris Niewiarowski
Senior IT Administrator, Ex'Pression College.

---
"
NovaStor support has really impressed us with their dedication in resolving difficult issues. To make a long story short, NovaStor support worked with the NAS engineers and helped them uncover a bug in their firmware that was the cause of the failing backups. Since the firmware bug was fixed and implemented, our backups to the new NAS have been working without a hitch."

Sean Staats
System Administrator, Gene by Gene, Ltd.

---
"
I enjoyed having a direct line to NovaStor's knowledgeable technical support team. Our prior backup software provider had me explain everything to junior team members before connecting me to the people who could solve the issue."

Michael Steeber
Administrator, US Internet